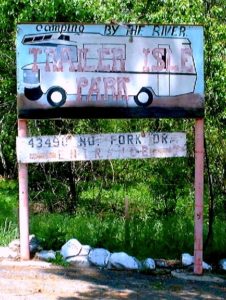 Like many authors, for my first novel I turned to my own personal experiences for inspiration.
During the 1960s my family kept a trailer in a trailer park in Three Rivers, California, just outside Sequoia National Park. We spent most summer weekends there, making the three-hour trip from Los Angeles on Friday nights.
In 1968 I was 12 years old. The world may not have been a lot safer then, but parents sure thought it was! I had the complete run of the surrounding country, often pedaling my bike into the town several miles away, or riding the rapids in the Kaweah river on an inflated air mattress. It was a great way to grow up.
Although the year is never mentioned in the book, in my head A Matter of Justice is set in that same era. The people and places described (except for the major players) were all real, and many of them still exist. My daughter, Dani,  was the model for the protagonist of the story.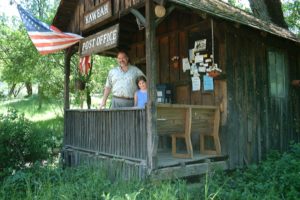 Dani and I revisited Three Rivers in 2000, and stopped at many of the locations mentioned in this book. One of the places we went was Mott's bridge, where, in a weird case of life imitating art, a stray dog tried to adopt her.
Harper Lee's classic To Kill a Mockingbird plays an important role in the story. Like the protagonist, I checked the book out of the Three Rivers Library that summer. It is one of the books that sparked my desire to become an author.
Many years later I met Michael Connelly, the best-selling author of the Harry Bosch and Lincoln Lawyer series. I was amazed to discover that, as a child, a librarian pushed him to read To Kill a Mockingbird, and it established his goal of becoming an author, too.
The world is sometimes a very small place.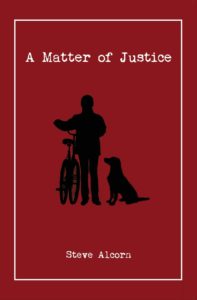 A Matter of Justice
Dani Deucer is a precocious twelve-year-old girl who wants to be a detective. She and her sister Stephanie are spending the summer in Three Rivers, California when Dani meets hobo Mott Simon.
At first Dani is afraid of Mott because he's different – he spends most of his time digging up the town's flowerbeds! But when Mott is accused of murder Dani sets out to prove that sometimes first impressions can be wrong.
Like Harper Lee's classic To Kill A Mockingbird, A Matter of Justice is a young girl's exploration of what it means to be different. It's also an exciting mystery that will keep readers guessing to the last page.
Praise for A Matter of Justice
"Steve Alcorn is one of those writers who deserves success … His books for young readers have a nice flair … I was favorably impressed … She thinks and acts just like a girl … It was a surprise, though the hints were there."
– Piers Anthony, New York Times Best-Selling Author
"Steve Alcorn cares and it shows as his teen girl detective, Dani Deucer, explores some of the same questions facing his own daughter, Dani. This is a good read for kids and adults alike."
– Doran William Cannon, Hollywood Screenwriter