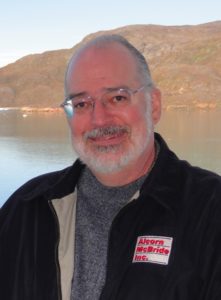 Students often ask me for recommendations of the best resources for learning to write fiction.
When I was learning to write I read many, many books on the subject. From some I gleaned an idea here or there, however not many seemed comprehensively useful. But there were two that proved invaluable when I wrote my first novel and my first mystery.
Jack Bickham's Scene and Structure was the book that sparked my "light bulb moment." Within the first few chapters, I suddenly realized the internal structure that makes good prose is simple, repetitive, and incredibly powerful. It truly unlocked my creativity and enabled me to create all of my novels–often by using voice transcription software for the first draft–with an effective flow, right from the start. It truly shaped every scene in Everything In Its Path.
For mystery writers, the step by step, project-driven approach of The Weekend Novelist Writes a Mystery is informative and motivating. My pen pal, Sharon Brindal,  has probably never read The Weekend Novelist. But when we collaborated to write Ring of Diamonds, I definitely drew on these powerful techniques for creating mystery and suspense.
And yet, over the years, as students have asked me what the best reference is for writing a novel, I was unable to recommend a resource without qualification. Sure, there were dribs and drabs of good information out there. But no one book put it all together, from planning through structuring, writing, editing and getting published.
That's why I decided to write my own.
The title might be a bit misleading, since the ideal time to read How to Fix Your Novel is before you start writing. But I've found that most students who enroll in my classes have already taken a crack at turning their idea into a manuscript. Then, after writing a few chapters, they've gotten stuck. I want aspiring writers to know it's never too late to salvage that idea achieve publishing success.
Here's the book that shows you how to do exactly that.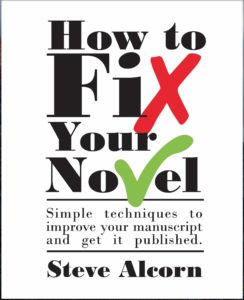 How to Fix Your Novel:
Simple Techniques to Improve Your Manuscript and Get It Published
Have you started a novel, only to get part way into the manuscript and find yourself stuck? Or do you have an idea for a novel, but aren't sure where to begin? Have you completed a first draft, but feel it doesn't quite have the luster of professional writing?
In this lively and fun-to-read guide, Steve Alcorn shows you the remedies you need to achieve success.
Step by step, you'll breathe life into old manuscripts, create new novels that read like bestsellers, and put the spark back into your writing life. Topics include:
Story Structure
Character Building
Viewpoint
Tense
Voice
Setting
Conflict
Suspense
Mystery
Dialogue
Writing Big
Beginnings and Endings
Getting Published
If you're looking for a great companion to my writing courses, you'll enjoy How to Fix Your Novel. It covers all the topics from my classes, and makes a wonderful reference, with test drives, work sheets and resource lists.
Whether you're a first time novelist still planning your story, or an experienced author looking for ways to bring your fiction to life, How to Fix Your Novel is the ideal prescription.