Writing classes can make all the difference between being an aspiring writer and a published author. The right class will provide plenty of "lightbulb moments," and can literally be life changing.
Many years ago I met Hollywood screenwriter Doran William Cannon, when he was teaching his Write Like a Pro class. Bill and I hit it off, and soon we were teaching seminars together. When Bill passed away I was asked to update his class and take it over. Now called Write Fiction Like a Pro, I still think it's the single best way for aspiring authors to learn the craft.
Our classes are presented in two different formats:
College Affiliated Extension Courses
Online college-affiliated extension courses are offered through the online learning programs of more than 1500 colleges, worldwide. Each course lasts six weeks and consists of 12 lessons. Each lesson includes written instructional materials, a quiz, web resources, an assignment involving your own original writing, and a discussion area where you'll share your work and receive feedback from me. It's like being a member of the world's most exclusive critique group! New courses begin monthly.
These are our most intensive courses, where interaction with your instructor is key.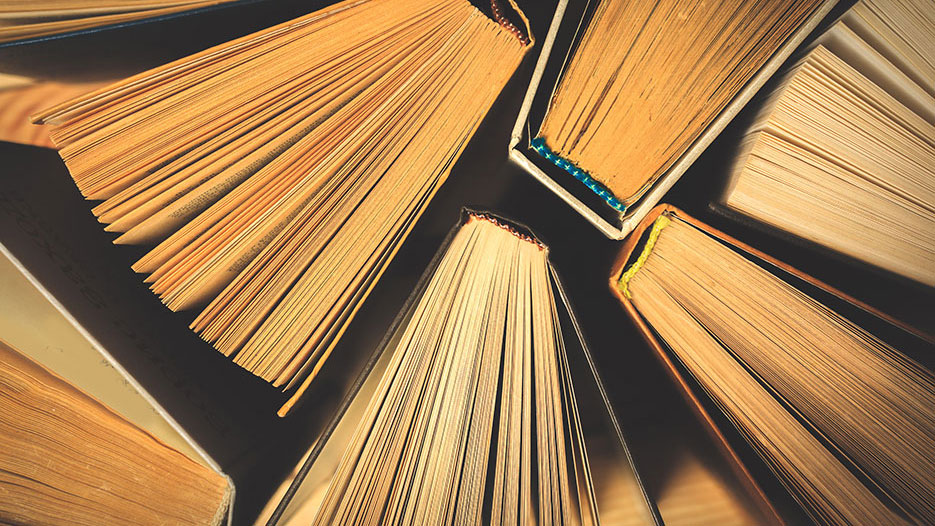 What's the single biggest difference between professional authors and novices? Professionals know how to structure novels and stories for maximum dramatic effect.
This course helps you develop the same story structuring skills the pros use. You'll understand how your passion, theme, premise, and characters help you create the structure of your story, and you'll discover how viewpoint, dialogue, pacing, and many other techniques are used to build scenes and move your story from beginning to end.
Each assignment in this course helps you develop your own original novel or story. As you apply each technique, your story will take shape, with a clear path from beginning to end.
And whenever you have questions or insights to share, you can join your instructor and classmates in the Discussion Area for some interactive brainstorming! Before you know it, you'll be prepared to …write fiction like a pro.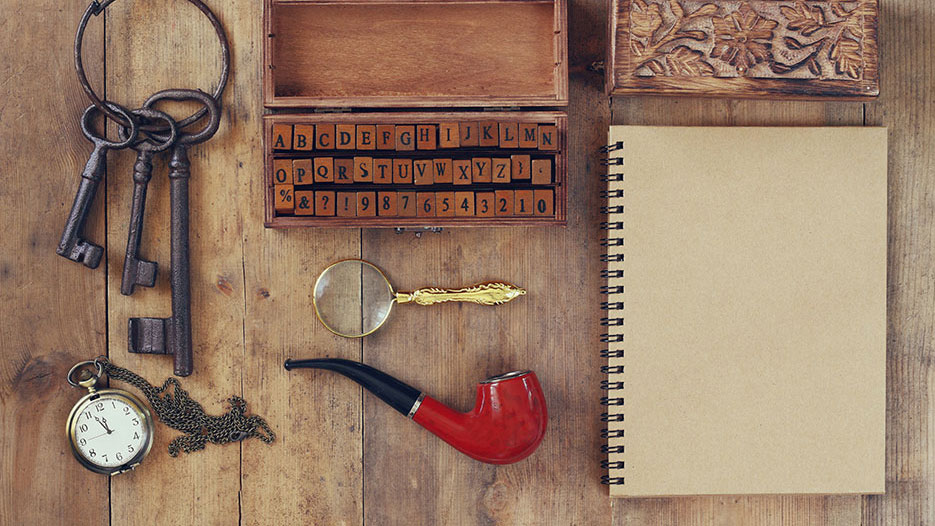 What makes a mystery? If you consider the books you've read most recently, you may be surprised to discover that many–if not all–are mysteries. From Dan Brown to Dennis Lehane, mysteries are hot items on today's best-seller lists.
This course will teach you the techniques you need to know if you want to become a best-selling mystery author. Mystery Writing begins by introducing the four story types and then explains how they relate to mysteries. It then reveals the three-act story structure, which is any story's key to success. Next, it shows you how to propel the action forward to a climax, followed by a catharsis in which your readers feel the release of tension that accompanies a great finish.
The difference between story and plot is one of the most important distinctions in fiction writing–and one that many professional authors don't fully understand. But you will have mastered it by the end of this course. You'll also get a chance to experiment with viewpoints and see which one works best for your mystery. And you'll write a complete scene from your story and learn the internal structure that makes every scene feel right.
Finally, you'll delve into the special techniques that apply to mysteries, including crime scene description, MacGuffins, and the use of red herrings to misdirect your readers and create suspense. Examples from real mystery novels will show these techniques in action. Then, following each lesson, you'll get to practice on your own story. And when you have questions or insights to share, you can join your instructor and classmates in a dynamic, interactive discussion area.
This information-packed online course combines the best advice of many writing professionals, tempered with the instructor's own experiences as a mystery writer. Follow the guidelines taught in this course, and you'll be well on your way to writing a successful mystery of your very own!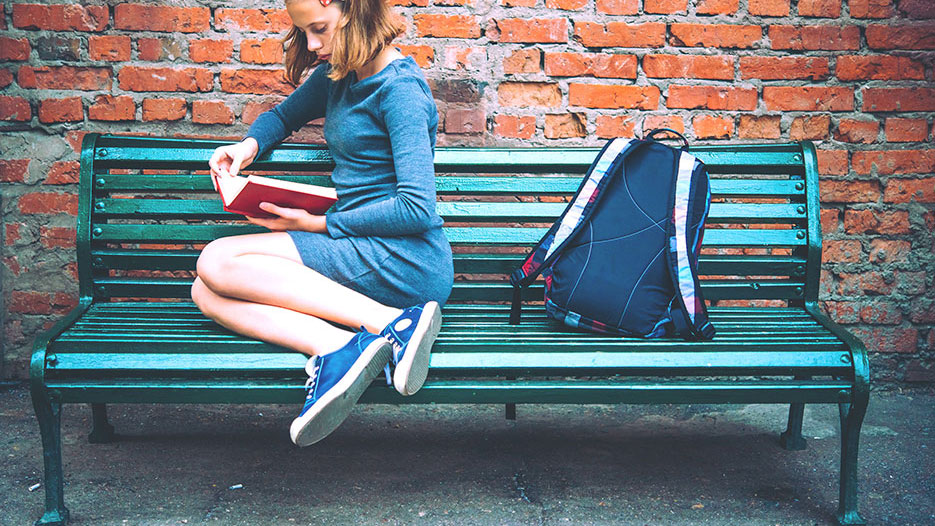 From Harry Potter to Twilight, young adult fiction is one of the hottest genres for today's novels. Teens and adults alike have discovered the excitement and passion of these stories, and publishers are hungry for more. If you're eager to break into this market, this course provides you with the recipe for creating your own successful young adult story and shows you how to get it published.
First, you'll learn why writing young adult fiction is both fun and financially rewarding. After that, you'll decide what type of story you want to tell, plan your plot, and choose the dramatic elements that will keep your readers eagerly turning pages. Next, you'll discover the secrets for bringing your characters to life.
You'll also learn about story patterns, the three-act structure, and a technique called scene and sequel. In addition, you'll find out how to introduce conflict, suspense, and mystery so you can grab and hold your readers' attention. And are you fluent in teenspeak? In these lessons, you'll master the art of creating dialogue that resonates with teenagers and young adults.
You'll also decide which viewpoint, voice, and tense you want to use, and you'll see how imagery can make your story sparkle. As you master each element of young adult fiction, you'll also be writing scenes for your own story. In addition, you'll analyze excerpts from bestselling young adult books to see what makes them so successful.
In the final lessons, you'll get expert advice on publishing and marketing your book. You'll learn how to find an agent or publisher and how to write a synopsis that sells. You'll also get the facts about literary contests and discover why on-demand publishing might be the perfect choice for you.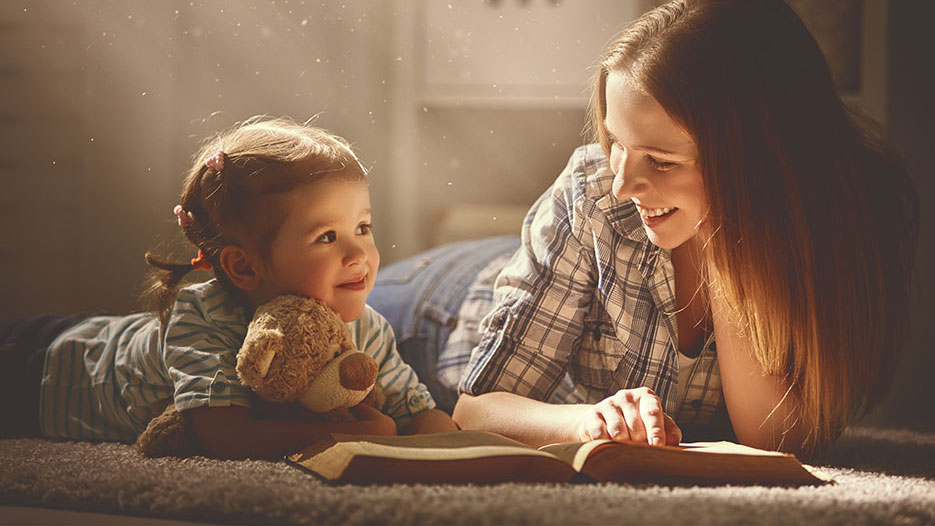 Join author and writing mentor Steve Alcorn and discover what you need to know to write for children. If you're a beginning writer, this course will help you transform your book idea into a finished product that could potentially land in the hands of an editor or agent. And if you're already a successful writer, this course will help you explore new opportunities and markets for your work.
You'll explore the changing world of children's literature and understand the various formats, whether it's picture books, chapter books, middle grade or young adult novels. You'll get insights from publishing professionals to gain a better understanding of the needs of today's market. You'll receive valuable tips about creating your manuscript, and even practice writing a query letter to submit to a publisher.
By the time you finish this course, you'll have all the tools and resources you'll need to begin navigating the world of children's publishing and to continue growing as a writer for children.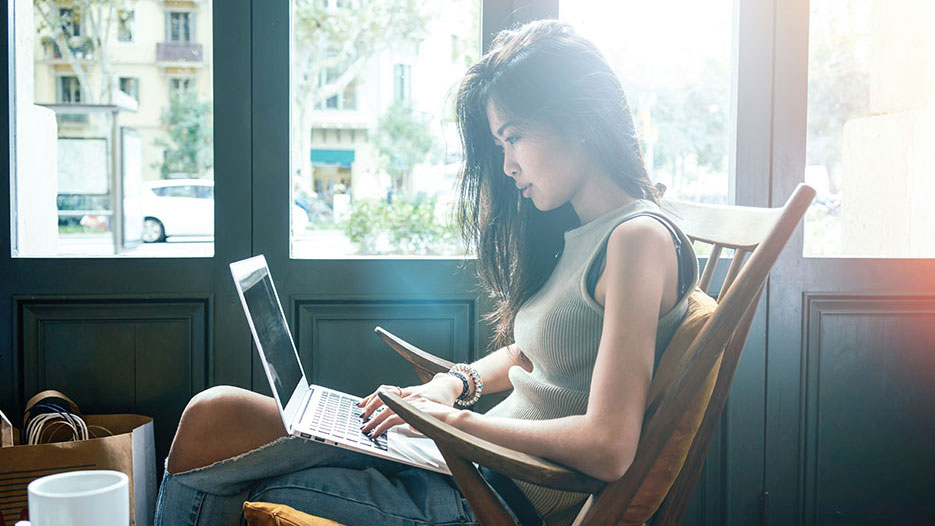 Do you have a story idea but aren't sure how to begin? Do your friends say you write well, but you're not sure how to get started on that first book? Do you have a manuscript, or parts of a manuscript, and need to know how to polish it for publication? Are you a published author who wants to learn techniques to write more effectively and efficiently?
If you answered yes to any of these questions, then Advanced Fiction Writing is for you! In this course, you'll explore all the topics a writer needs to create a successful manuscript, including story structure, plot, character, dialogue, setting, suspense, conflict, action, viewpoint, tense, and even how to get published.
Each lesson includes an assignment that will help you develop or polish your manuscript. And in the Discussion Area, you'll have an opportunity to share your work with classmates to obtain their feedback. In Advanced Fiction Writing, you'll explore the essential techniques that are often overlooked by other writing classes and textbooks. And you'll explore them in a clear, step-by-step fashion that will make it easy for you to turn your story idea into a published book.
Join us for the next six weeks, and you'll never look at fiction writing the same way again!
Here's the kind of feedback our courses receive:
"This course was amazing. I not only learned a tremendous amount, I have also gained confidence in my ability to write a compelling novel. Thank you so much to the instructor for his time and knowledge!"
"The teacher, Professor Alcorn, went over and above what anyone would reasonably expect. He responded to all posts in the various Discussion Area's promptly, sometimes within minutes. Mr. Alcorn also showed patience with those of us who struggled with the concepts or had difficulty accepting the necessity of story structure. I believe that in the end we all came to see how vitally important story structuring is to success. This course was excellent in every respect."
"Great Class. Made me realize how little I really know about writing! Really glad I took this course!!!! Would like to take (and will be taking) more of Steve's writing courses."
"This is an outstanding course. I would recommend it to everyone who aspires to write a novel or, as in my case, to anyone who is in the process of writing a novel. Steve Alcorn is the best writing instructor I could have wished for. I am inspired to take the next course. Thank you very much Steve."
"This was a really fun course that has taught me invaluable information for writing. Before this class, I had lots of ideas but was unsure of how to form them into a coherent story. I would stumble over interesting plots in my head, with no way of putting them together. With the knowledge I've gained in this course, I really feel I can now write a complete story."
"Before this course, I knew "diddly-squat" about what is involved in writing a novel. Prof. Alcorn took us step by step through story structure in a way that was practical, thorough, and encouraging. I especially appreciated his promptness in replying to submissions and his helpful suggestions. I would highly recommend this course to every aspiring writer."
"This was a wonderful course, well planned and laid out. The instructor was on top of questions asked and always had positive input and suggestions. His patience was very much appreciated."
"Steve Alcorn is the best instructor I have taken an online class from to date. I am looking forward to taking several more classes from this instructor in the future. Please don't let him go anywhere."
"Wonderful class and instructor. I will recommend him to my friends and anyone who'll listen!"
"Best instructor ever!"
Please note we earn a small commission when you enroll in one of our college-affiliated extension courses using the links above.
Online Video Courses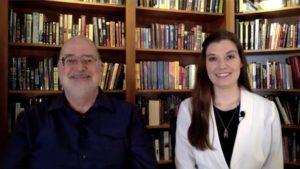 Our online video courses provide the most effective way to learn about writing at your own speed. Dani and I teach all of the courses, and provide constant interaction with our students. Once you enroll in a course, you are a member forever, and may progress through the lessons–or retake them–at any time. Each lesson includes applicable resources and discussion areas where you can ask questions and receive feedback. Click her to explore online video courses.